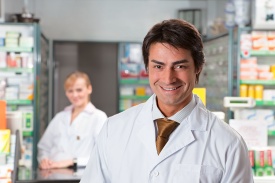 We specialize in insurance for pharmacies. Our vast experience and relationships with the top carriers helps us understand the products necessary to protect your business.Insurance can be one of the most important decisions you make as a business owner and one of the most confusing.
As the exclusive agent for Pharmacists Mutual in Los Angeles, Orange and Ventura Counties, we are able to bring their full range of insurance products to you.
Some of the coverage we provide:
General Liability
Business Income
Commercial Auto
Druggist Professional Liability
Workers Compensation
Commercial Umbrella
Business Property
Employee Benefits
Frivolous litigation is at an all-time high in the pharmacy and medical fields. As such, there are many moving parts when it comes to making sure your Pharmacy is protected: exclusions, raising rates, and changes in coverage
ISU Vansa Insurance has many years of experience to help you understand what's necessary to help protect your business and why. Give us a call.